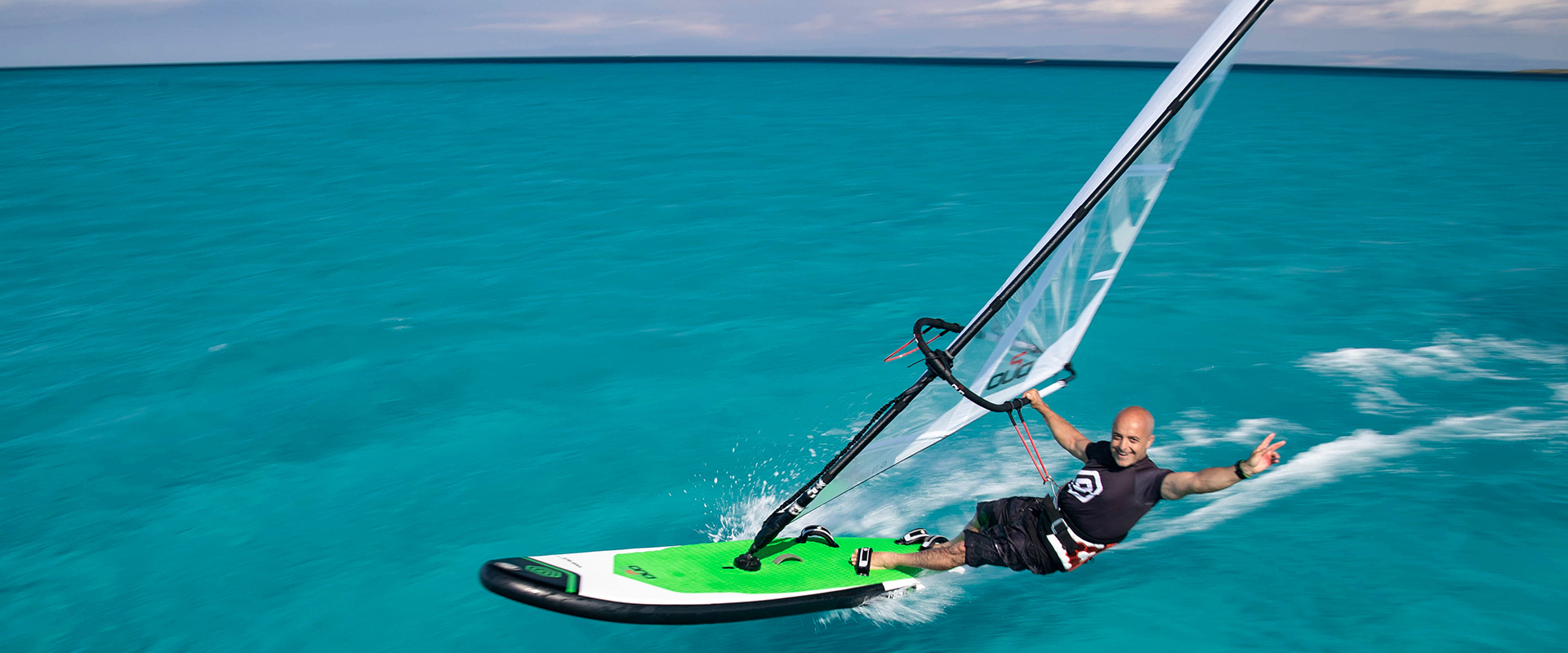 the brand

Born in Faenza (Italy) 50 years ago, Cesare Cantagalli has started practicing windsurfing since the age of nine years, according to the passion of his family.

To a more than promising career in which he successfully competed in all the major one-design Classes, followed the landing on Maui in the Hawaiian islands at only 16 years old, trying to turn his passion into a real profession.

His determination and especially his crystalline talent allowed him to enter the Top 3 World Wave discipline in a very short time.

The sail number I-99 became a flagship for all the italian windsurfers, taking place in the windsurfing history.

His Cheese-Roll invention (a forward rotation of body, board and sail) in 1986 has revolutionized not only the world of windsurfing but also his career, which saw him star of epic victories worldwide, dealing with "giants" like Robby Naish, the true icon of the sport in those years.

Achieved the goals he set for himself after so many years at the top of the rankings, Cesare decided to stop the purely competitive career and devoted himself to explore some of the remotest seas in search of the bigger and perfect waves to ride, proposing to all the media incredible video/photographic reportages.

Since 2008 Cesare created a brand dedicated to design, production and marketing of windsurf, sup, surfboards and kiteboards.

Cesare's technical background and designing experience whilst being directly involved in the graphics and product developments, is supported by excellent shapes and a team of professional riders. All working closely together in a unified manner, thus allowing any level of pilot - from beginner to professional - in any and all conditions "to be in the driver's seat".

Mat Pendle shares his original design with Cesare Cantagalli I-99, and by joining forces they create a third category of boards for the world of watersports.

Together they developed the revolutionary Windsurf Freeride which will establish a new era in windsurfing history.