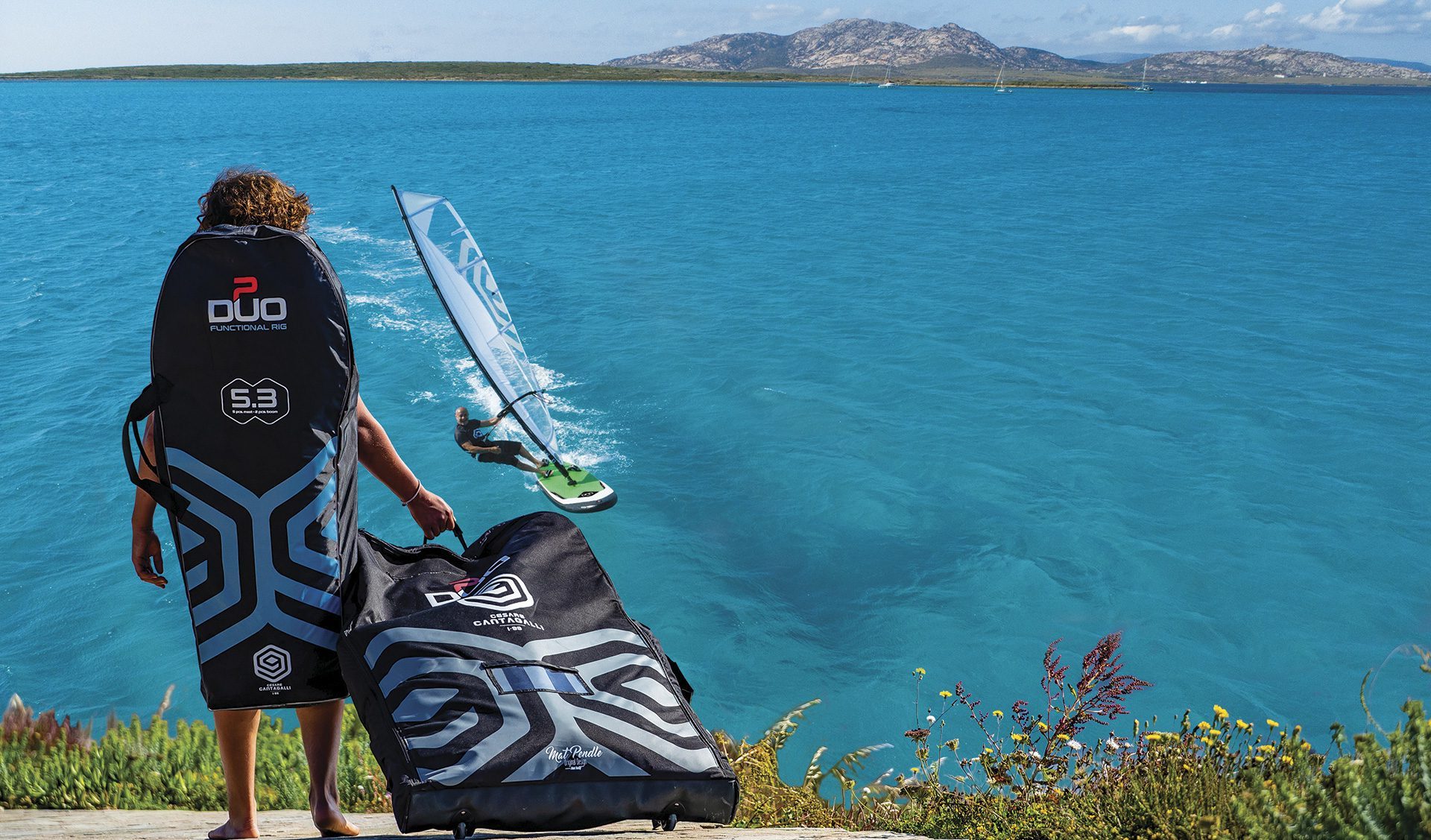 The Concept - New V2 Series
DUO Boards starts 4 years ago from our Patented idea, consisting in a composite half board joint to an inflatable nose area that range from SUP, to WING, WINDSURF, SURFING and last but not least, FOILING!
Enjoy the limitless performance of DUO boards, provided by the high stiffness and shape stability given by the Mid-to-Tail section (made from molded EPS Core and Epoxy Laminate), connected to inflatable Mid-to-Nose section, to minimize packing space for transport-friendly.
inflatable comfort and rigid tail performance in ONE board!
The concept has proven to exceed any expectations in terms of having fun, being unbelievably comfortable, when moving around and travelling. 
The privilege to store your board in your car-boot and never miss an unexpected opportunity to get on the water for any session in wave or flat water. 
Pumping up the board to max 15 PSI is faster and more comfortable compared to any full inflatable board. 
The inflatable section also becomes much more rigid thanks to its compact air surface. 
The performance of the rigid tail, combined with the inflatable section provides ideal dual combination, with the hard tail allowing you to use fiberglass fins for greater rigidity and offering shape fidelity, that every performance board needs especially on the tail-rails, being the critical point and limit of shape of any inflatable board (boxy and soft). 
In this way we integrated an inflatable nose in to a full classic shape from the step area all the way down to the tail-end achieving exceptional stiffness for performance and ease of use.