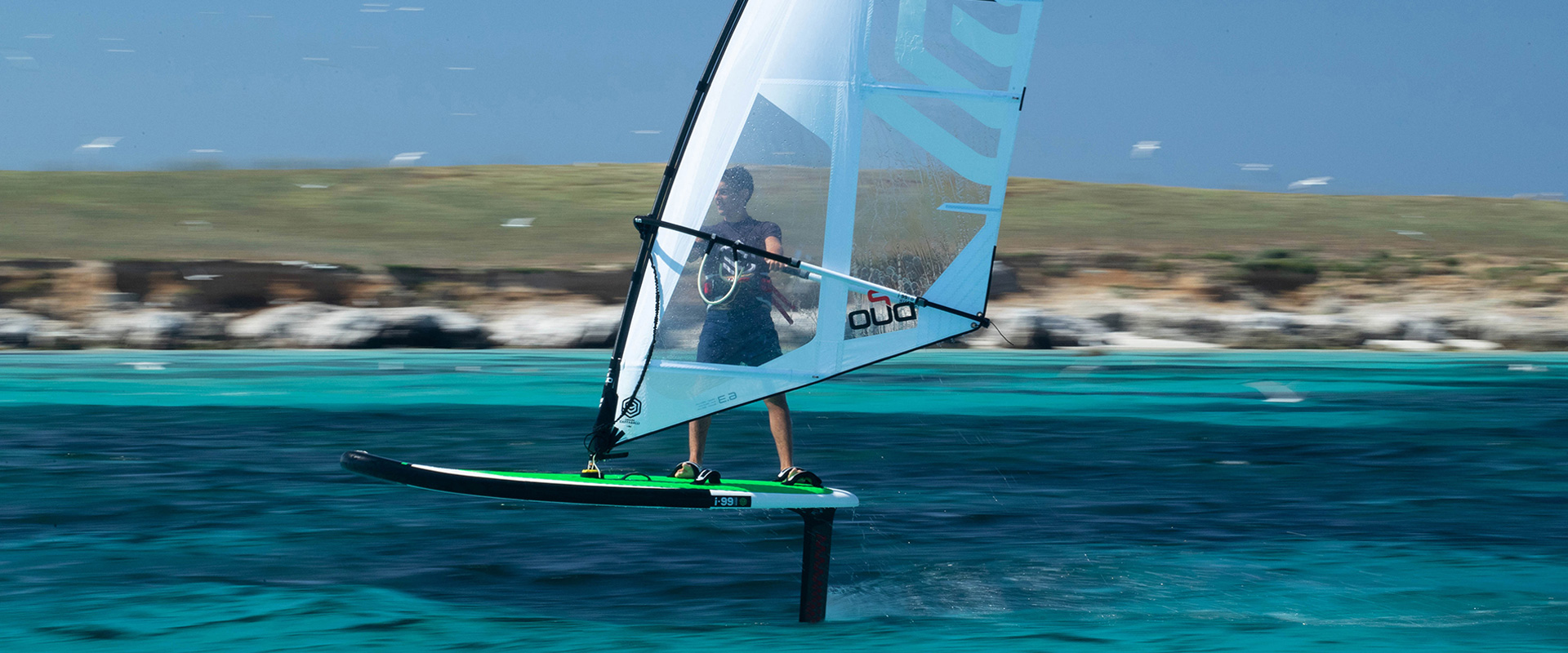 DUO WIND Freeride is the revolution of and constitutes a new era in windsurfing.
The windsurfing DUO hard tail boards are considered to be a revolutionary innovation, which fit perfectly that ideal performance necessary to allow the board to be planing faster, and catch on the rails during speed jibes and turns.
All the footstraps and fin boxes are uniformly integrated into the fiberglass section.
All the DUO WIND models can be stowed away inside a trolley bag and can be carried as a backpack or pulled on its wheels.
Features:
- Composite board performance with inflatable transportability.
- Hardboard riding feel in top speed, up-wind ability and maneuvers.
- Medium deep-tuttle fin-box foil-proof for optional FOIL riding. Compatible with all the foils that use Medium deep-tuttle boxes. See
Duo tuttle box dimensions here
- Medium deep-tuttle G10 40cm fin.
- Inflation within less than 2 minutes.
- Deflating and bag storage in less than 30 seconds.
- Easy transport and storage efficiency.
- Original footstrap inserts with M8 iron screws with specific mast PAD adapter.
- Reduced pack size, fitted with a wheeled trolley bag.
- Airplane flight allowance check-in size.
Technology:

The DUO WIND hard tails are fiberglass pressure molded, using high-density PVC sandwich composite, and laminated where necessary with carbon and bamboo.
2 optional models with identical costructions > ELITE / ECO
All the DUO WIND models can be stowed away and transported inside a board bag, which can be carried as a backpack or pulled on its wheels: the size of the bag is 130 x 80 x 15 cm.

Measurements:

- 129L 229 x 76 cm ≈ 8.7 kg
- 140L 259 x 78 cm ≈ 9.8 kg