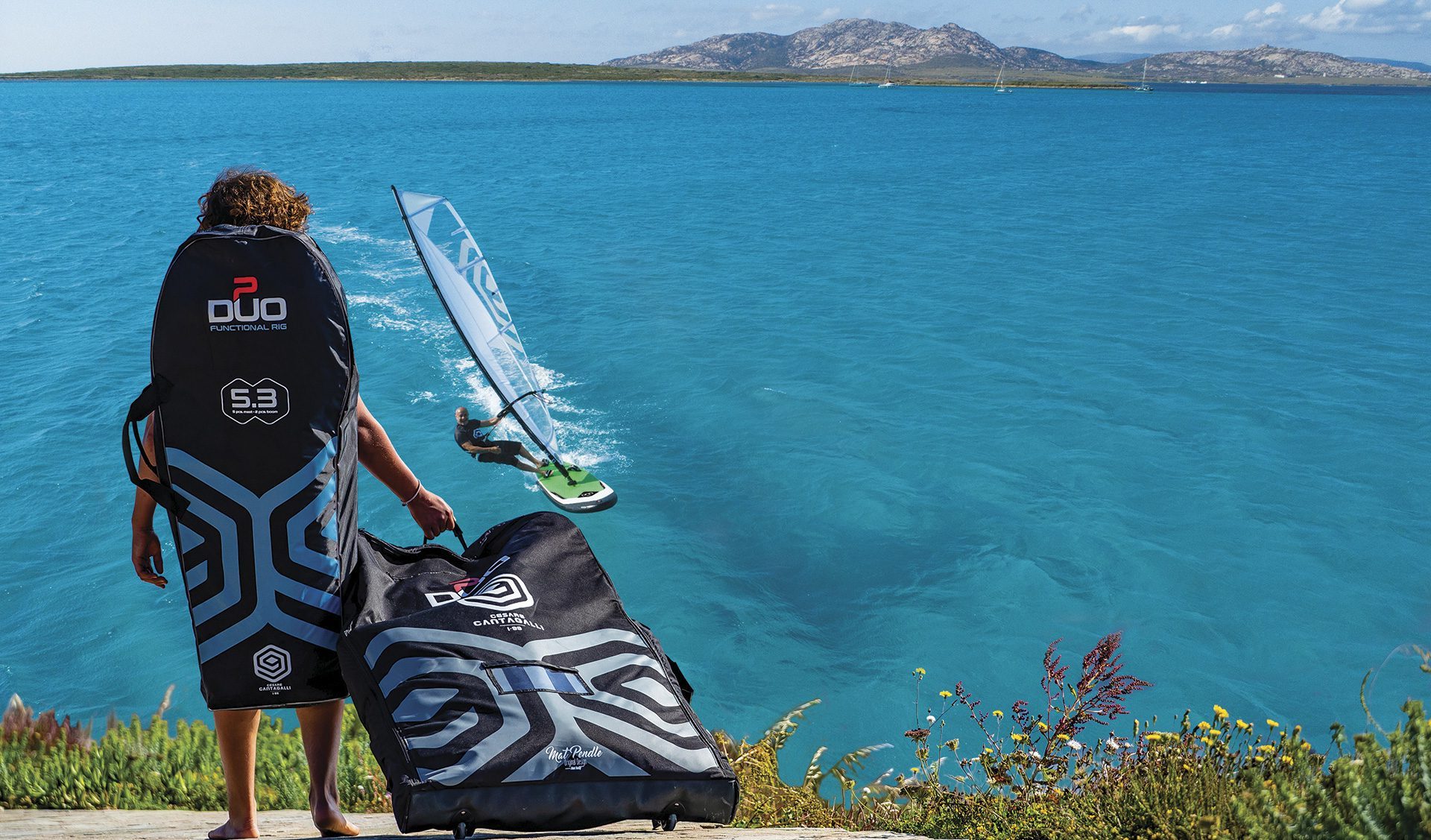 Windsurfing has never been so easy
Together with the hardtail+inflatable Duo boards series, the DUO FUNCTIONAL RIG becomes the most versatile combination ever for your performance with very easy transport and hand carry.
RIG COMPONENTS
- sail size (choise) 5.3m. or 6.3m.
- 5 pieces 430 cm RDM carbon/epoxy mast
- 3 pcs. aluminium vario boom 160/200 cm
- RDM 32cm. aluminium adjustable extension (Base/Mastfoot NOT included)
- backpack 110x60 cm.